At Empowered Women USA, we understand the challenges that women face. Our qualified staff possess the expertise and experience that women need to optimize their financial present and future. We want to help women make informed financial decisions. Knowledge is power!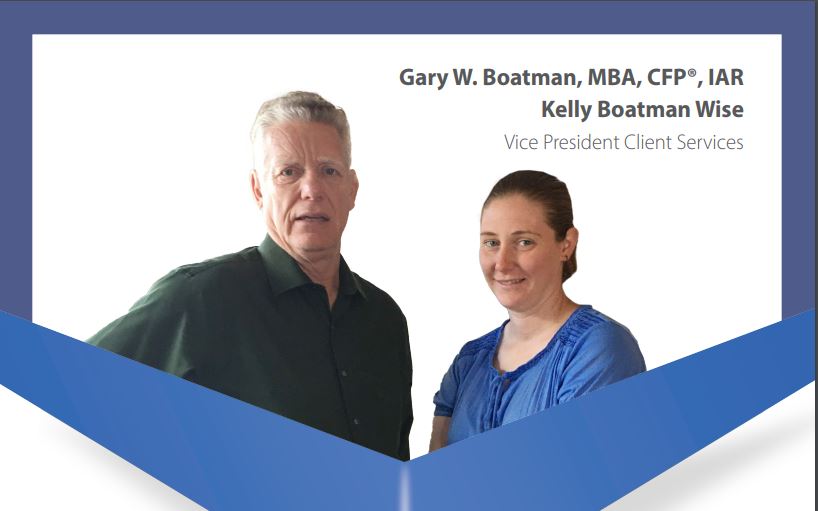 ---
Gary W Boatman, CFP
Gary received an under graduate degree from Robert Morris College and then complete an MBA at Youngstown State University. Gary first became a Certified Financial Planner thirty years ago.
When Gary founded Boatman Wealth Management, his desire was to help families achieve financial freedom. Over the years he has helped hundreds of families have a more fulfilling life. "Your Financial Future", is a weekly financial column that Gary has written for over twelve years and appears in leading Western Pa newspapers. Gary and Kelly have now taken "Your Financial Future" to the airwaves running Saturday morning on WJAS.
EMPOWERED WOMEN USA was created by Gary and Kelly to help women deal with the unique challenges they face every day. Our goal is "Enriching Your Family's Financial Future." Feel free to utilize our resources and please share with anyone you feel they would help in your community.
---
Kelly Boatman Wise
Kelly Boatman Wise is a graduate of California University of PA and earned a bachelor's degree in Special and Elementary Education.  She passed her Insurance License Exam and Medicare training and is a certified tax preparer.  Kelly has been working with her father at Boatman Wealth Management for over five years.
Kelly is married to Richard and they have two children, Brandy and Joshua.  Brandy was adopted when she was 19 months old and is now 11 years old.  Joshua is almost 3 years old.  Richard is a Water engineer for an oil and gas company.  They currently have a farm that they have ducks, chickens, turkeys, rabbits, and cows.  They spend their weekends putting up hay and caring for all the animals and their babies.